Slussens pop-up restaurant
Music is our passion at Slussens Pensionat, but we love good food and wine just as much. It's this other passion that gets free reign in our autumn and winter restaurant. We'd like to invite you to an intimate and exquisite taste experience, when Bohuslän and the ingredients here are at their very best. Hallins Hus provides around 20 places in the hotel and in the restaurant, many courses, and surprises from the forest, sea and our farming neighbours – served with specially chosen, exclusive drinks. The final touches are a crackling open fire, and great company.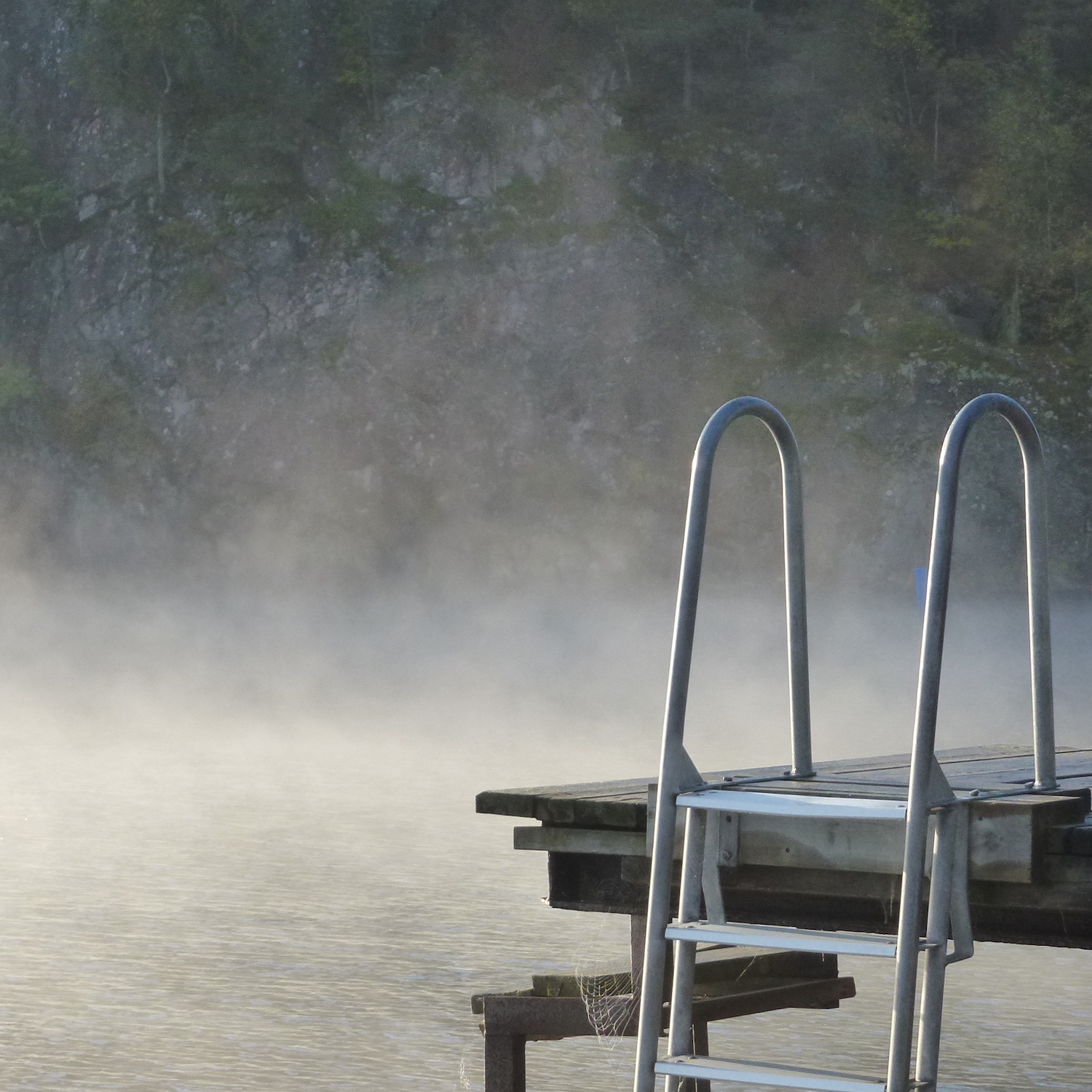 Suddenly it's happening!
We've opened this little paradise on earth when it's the best time for it. When slowing down and really enjoying things is just what you need.
There's a quietness in the bay, the mist lifts slowly in the morning light, seals and kingfishers venture into the harbour. Take a walk by the sea, rest awhile in the warmth of the sauna. An exciting food experience awaits.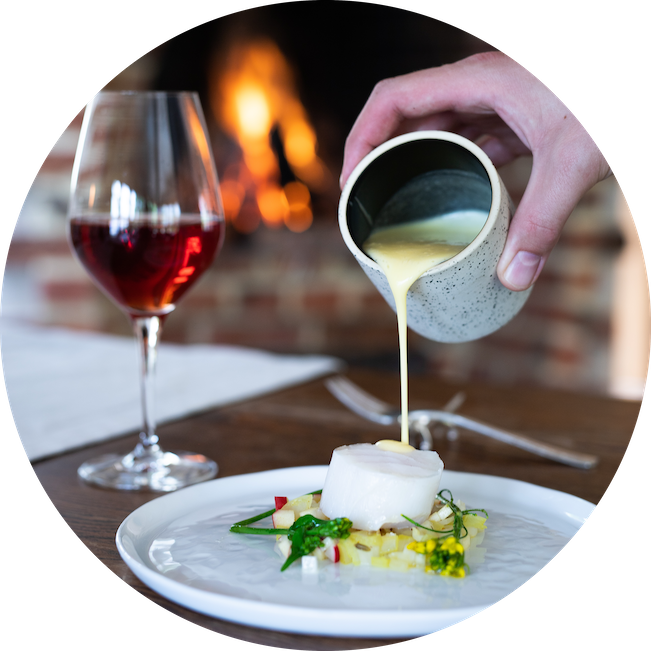 We follow the seasons...
..and serve the best that that month has to offer!
In autumn and winter Bohuslän overflows with good things from the farm, forest and sea. In October shellfish and fish are the main act, in November game is phased in, and in December we enjoy a little flirtation with Christmas. Our drinks package harmonises with the food and contains some choices that will surprise you, we hope.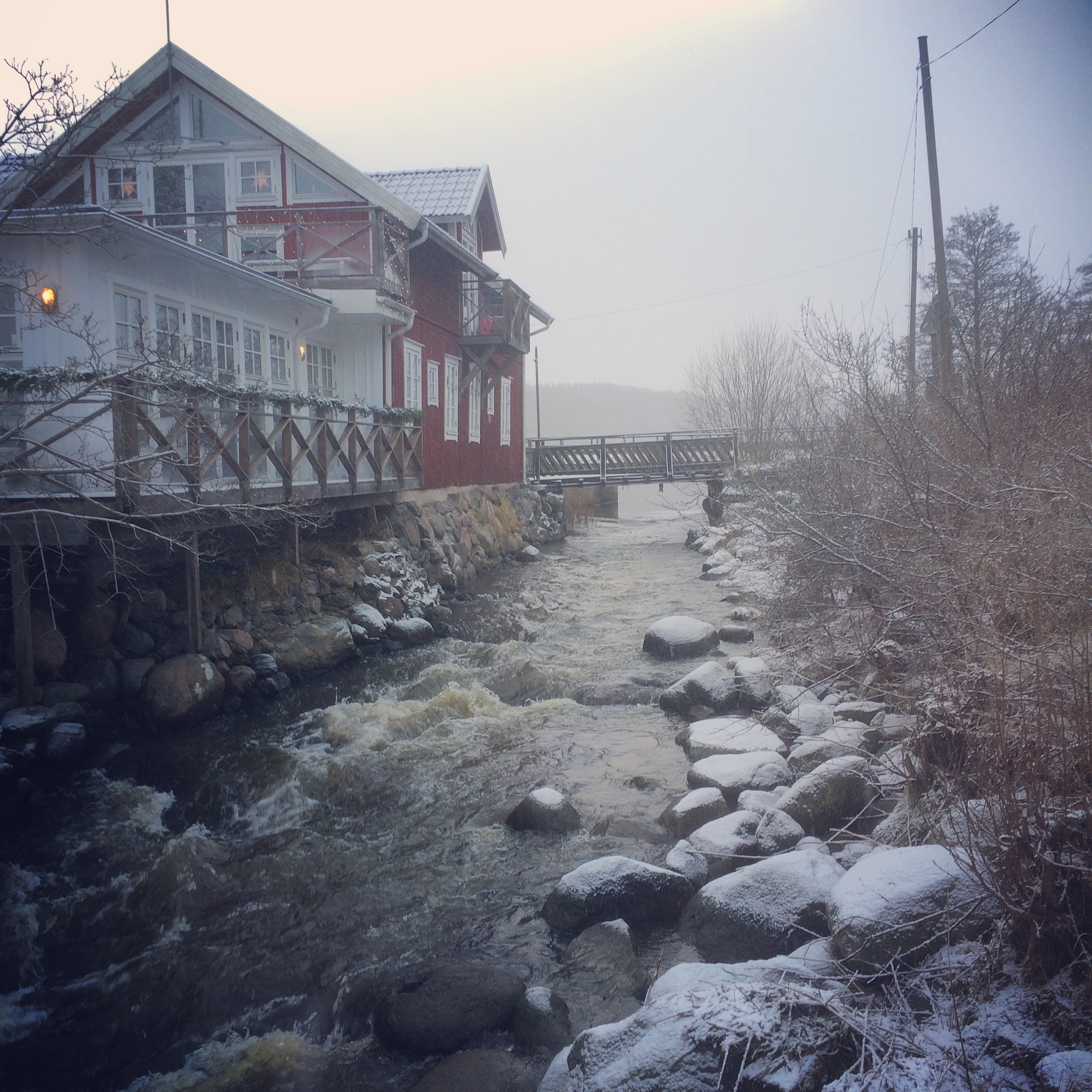 This is what to do:
Book a package from 1995 SEK per person. That includes use of the sauna by the sea, home made fika, a long menu, accommodation and a luxurious breakfast.
We're happy to take just table bookings but only if there's availability.
This year we are closed but you are welcome to Slussens pensionat, open on weekends with live music.
Hannes, chef and food creator, and Julian, sommelier and drinks nerd, are running our pop-up-restaurant this year. Together they're doing what they are most passionate about – gastronomy with big experiences in a small format.
They pick wild mushrooms and berries, look for seaweed at the water's edge, pickle, ferment and dry their summer finds from the garden and hedgerows. They seek out the nearest growers and livestock breeders, make sure they get the finest fish and source the best shellfish. They taste wines and other drinks from innovative and local producers, and fill the wine cellar with natural wines and rarities.
When you check in, fika, with something home baked, will be served. There's time for a walk and a dip, if you want. Back at Hallins Hus, change for dinner which starts at 7pm. We'll have the first course and a glass of champagne on the first floor. The rest of the dinner will be served on the ground floor, round our two tables in front of the fire in the glassed veranda. There's no menu. As the evening progresses there'll be around another ten courses. Everything is made à la minute, sometimes on the charcoal grill outside and sometimes on the fire inside. The dishes are served immediately to everyone at the same time, and you'll be guided through the food and drinks. At the end of the meal we'll move upstairs again to have coffee, and maybe an after-dinner drink, together.
Looking forward to a wonderful autumn and winter!
Julian & Hannes
Hallins Hus / Slussens Pensionat
Hallins Hus
Visiting address:
Slussen 427
473 92 Henån
Postal address:
Box 100
473 23 Henån